Dock Walks
For those preferring to explore the Columbia Wetlands Outpost on foot, a dock walk offers the ideal journey of discovery.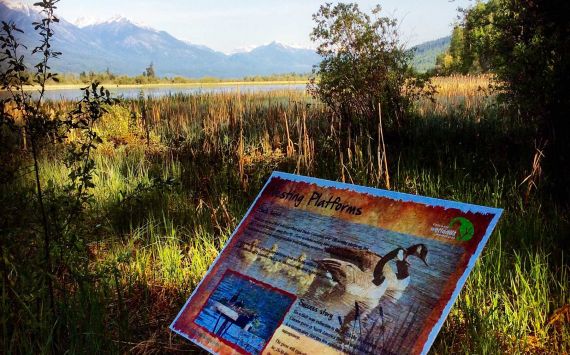 Follow shady woodland paths through the riverside forest and along our interpretive trails. Along the way you can find fascinating trail signs created in cooperation with local historians, geologists and wildlife experts who share our passion for this unique landscape. Over a dozen of these information markers will help to point out and explain the wonders of the Columbia Wetlands, a Ramsar Wetland of international stature and importance.
As you traverse the masterfully crafted 65 metre suspension bridge to the Captain's dock and boat house, we invite you to kick back and relax on comfortable deck chairs amidst the beauty and serenity of the Columbia Wetlands. There is nothing finer!

Pre-Book a Dock Walk
Searching Availability...